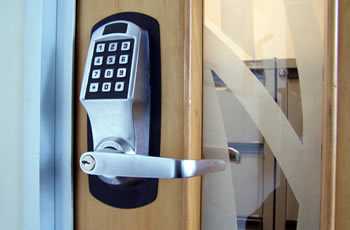 Lock problems are one of the more common issues that most households and businesses will face at some point down the road. When you are inconvenienced by a lock or security related problem you don't want to put your company, your home, or any of your possessions on the line by going to a second-rate locksmith. We can guarantee professional, fast services for any crisis you may be up against. Bookmark our name and number so that you know you have a reliable locksmith close at hand in case any emergencies should ever arise.
If you need residential services for your home then we have experienced locksmiths that have provided residential locksmith services to many houses and families. If you need to install new locks or get your current locks re-keyed we can be of assistance. If you face any home lockouts we can also arrive in a timely manner with our emergency locksmith services. Few things are as important to protect as your home and your family, and we can install security locks on your home to provide your household with additional safety.
Our locksmiths can also ensure the security of your business. We understand what is at stake when it comes to your business and how vital its security is. Our professional locksmiths are well trained and experienced in installing and repairing commercial lock systems. We can also upgrade your security system to make it more difficult for your company to be compromised. If you need to re-key your business, fix a lock, or help with a commercial lockout we will provide you the specific service you need.
Many people encounter car lockouts at one point or another. It isn't uncommon to lose your keys, break them in the lock, or accidentally lock them inside the car or trunk. Our locksmiths will bring the equipment they need in order to get you safely back into your car and back on the road. Trying to break into your car on your own can end up damaging the car, but our experienced locksmiths know the safe and fast way to unlock the door.
We also offer emergency locksmith services. You never know when an emergency will arise and you will need someone to arrive urgently and give you some assistance. Home and car lockouts can happen at the worst of times and sometimes, in the case of an automobile, in the worst places too. You can't always wait for office hours when it comes to a lock related emergency, and this is something we understand.
You can depend on our reliable locksmiths who offer quality services that you can count on. We care about you and your unique needs and we will come into any situation with customer service at the top of our priorities. Having a locksmith service you can trust, which can aid you in whatever situation you may find yourself in, can be an invaluable asset to have. Whether you need residential, commercial, or automotive assistance, no matter how soon you need it, we are the locksmiths to come to.