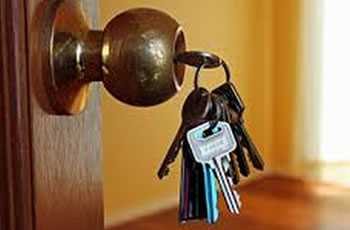 A home is one of the most treasured possessions of most people in today's society. Not only does it keep our loved ones safe, and us, it also houses and protects the majority of our other earthly items as well. The security of a home is truly priceless, and, of course, that security comes by way of locks. We understand how crucial residential locksmith services can be to your livelihood better than anyone, so whenever you are faced with any kind of problem with your locks or any possible security issue we are eager to help.
There are several ways you can increase the protection around your home and ensure better safety, suck as re-keying and security locks. Often times it is necessary to re-key a home for numerous reasons. Over time you can lose track of who has your keys as the years go by. Did you give a copy of them to a baby sitter you don't need anymore or an old family friend who is no longer so friendly? Maybe you have forgotten who you gave your keys to over the years. It never hurts to re-key a house after a certain period of time so that you know your home is protected by fresh new locks and a new set of keys—which you alone possess.
Aside from re-keying a home our locksmiths can also install additional safety features and high security locks. These locks are much more difficult for criminals to penetrate and are designed with different forms of lock picking in mind. If your house does face someone trying to break in it will be much more likely that the burglar will leave your security lock and move on to a more easy target.
Home lockouts are another very common problem which our residential locksmith services can aid in. Have you ever locked your keys in the house by mistake or lost them when you were out, only to come home and find yourself without any way to get back into your own home? If you have, you wouldn't be alone. Home lockouts can happen at the most inconvenience circumstances, too. Maybe you just got home from a long day at work or you've had a late night and don't want to wake everyone up in your home. Aside from losing or forgetting your keys it is also possible to get a key broken in the lock. This is an unfortunate situation too and can be just as frustrating. Our expert locksmiths are experienced with home lockouts as well as broken keys. No matter what the situation is, we are here for you.
We also know that sometimes lock problems are emergencies. Few things are nearly as important as your security, and with important matters urgency is sometimes required. Whether you need to re-key your home fast or you are locked outside of your home and don't want to waste time standing around you can depend on our services. We genuinely care about our customer's satisfaction and we are devoted to giving you the best quality service available.