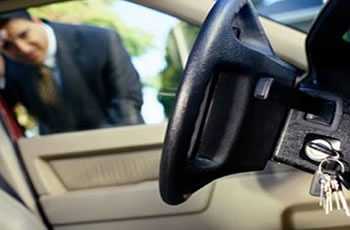 Emergencies come in all shapes and sizes and levels of urgency. You never do know exactly what life is going to throw at you, and you never know when it will come either. Few things can be quite as frustrating as an emergency at the worst time. We are just a phone call away so that you can relax and let us handle your emergency for you. Your security is not a small issue and that is why we provide urgent service. Regardless of whether the situation at hand is residential, commercial, or automotive, our experienced professional locksmiths can cater to your unique circumstances and put a speedy end to your emergency.
Have you lost your keys, had them stolen, or locked them inside your office, car, or home? Have you broken a key off inside the lock? Or maybe you need your locks re-keyed as soon as possible? These are all ideal reasons that many people call to have our locksmiths come fast to resolve an issue.
Anytime there is a home lockout, an automotive lockout, or a commercial lockout you most likely want someone to arrive fast. Some situations may be more of an emergency than others, depending on the time of day or night and the location you may be at. Regardless of the details if you are locked out and you need to get inside you want to do so soon. Waiting around for business hours or scheduling an appointment sometimes isn't what you need—sometimes you need speedy arrival regardless of the hour.
Lockouts can be some of the more inconvenient and sometimes even dangerous situations which our locksmiths can help you to resolve. Maybe you locked the key inside, had it stolen, or lost it. All of these circumstances have happened to others before, but what you really care about in the present is getting back into your car, home, or office. Keys which are broken in an ignition or lock follow suit with lockouts, and also need urgent attention. Trying to get a broken key out on your own could potentially damage the lock and end up costing you even more money. You won't have to wait around or waste time trying to get a broken key free from a lock, you can just depend on our services to deliver you from your lock-related crisis.
You may also need to re-key your office or home urgently. Human relationships are fragile and if one of them goes wrong for whatever reason you want to know that your business, possessions, and of course you and your family are safe. You may not want to let any time pass before you re-key your locks if you are concerned about someone who has a key to your home or office.
No matter the situation we understand that locks are important and a lot of emergencies frequently revolve around them. Whether you need help with a damaged lock, are experiencing a lockout, or you are looking to re-key your locks our locksmiths will rapidly respond to your dilemma and get it resolved. We are genuinely concerned about taking care of our customers and providing reliable service.