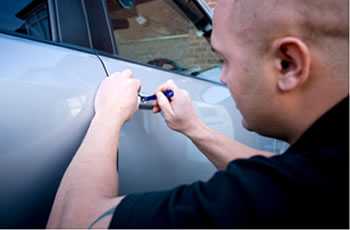 How many times have you locked your keys in your car? When you are going about your day or out somewhere a lot of things are probably on your mind and it isn't uncommon to accidentally lock yourself out of the car. Even if this is something you have minimal or no experience with it doesn't take but that little mistake and you will be face to face with a car lockout. Trust us as locksmiths, car lockouts are a daily phenomena for us and we are well experienced in the procedure necessary to unlock the door. Next time you are in the middle of an automotive lockout call us and we will get you back into your car in no time at all.
Car lockouts can happen any time you are driving your car, so essentially it can happen any time day or night. As with any mistake you don't get to choose when or where it happens, so you may find yourself somewhere you don't want to be locked out of your car at the worst time. The experience can be frustrating and even frightening, especially when you aren't near home. In situations like this you need a dependable way to get safely into your car. With our automotive locksmith services you will never have to worry about a situation such as this. Instead of waiting for the situation to happen before you have to go searching for a locksmith service you can only hope is reliable, add our number to your contacts so that help is just a click away.
You may be thinking about leaving a key with a relative or close friend, and maybe you already have. You can't always count on someone else, however. What if that person who has your spare key is out of town, at work, or maybe you can't reach them? Maybe they aren't responsible and reliable enough to come when you need them. It is the job of our auto locksmiths to provide you with excellent service that you can depend on every single time.
Many people try to break into their car when they are experiencing a lockout. Cars weren't made to be broken into, however. Cars were designed with security in mind so that it wouldn't be easy for a criminal to break in. Those who break into their cars on their own often end up damaging their vehicles in the process. With our auto locksmith services we will bring all of the correct equipment necessary to get the job done without hurting your car. You would probably waste a lot of time trying to do it on your own, too, but we can get the job done fast and effectively.
As mentioned previously, sometimes you want to get into your car and get where you're going instead of lingering around someplace you don't want to be. Maybe you are late for an appointment or a job and you can't wait around forever. With our emergency locksmith services we can provide you the fast assistance you need.